I just found a cool new site that I am so happy to share with you -
PaperBackSwap

.com
!
It's free to sign up, and all you need to do is post the 10 books you have and are willing to part with. Once you do that, you get 2 credits for free books to start, and can pick from any other title posted on the site by other users.
When someone wants your book, you ship it out, and when you want one, they send it to you (sender pays postage). You can get a new book for each one that you send. Sounds like a great way to get some new reading material, save some money, AND recycle - LOVE IT! Three of my favorite things.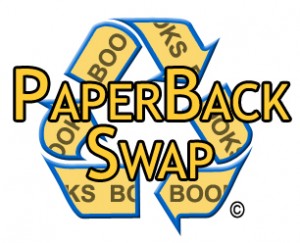 So far I just posted three titles I know I have sitting at home, and already someone has requested one! You can also make wish lists for titles you want, and will be alerted when they are available.
Now I just have to decide what to get...cookbook? Fun novel? Crafty book? So many choices. Check it out!
(Thanks to my new
swapbot
friend/follower Karen (check out her blog
here
) for alerting me to this!)
**UPDATE: Apparently PBS has been attacked by a hacker and some members have gotten viruses. They say that the problem is resolved, but use at your own risk. Be careful out there, kids!