I finally got started on my Halloween costume yesterday. And it went surprisingly well, considering I kind of made up a pattern in my head. The big reveal - this year I am going to be: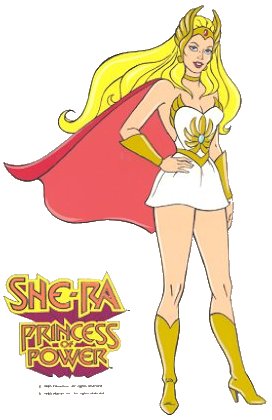 For those of you who are counting; yes, I have done this costume before. But I was 3, so I think the statute of limitations has expired.
Anyway, I ordered a bunch of fabric from mood - a bit fancy schmancy, I suppose, but I had a gift certificate that expires in a couple months, so why not.
And here is the lovely cape I put together! So easy too. If you'd like to make your own, or one for the aspiring super hero(ine) in your life, here's how.
You'll need:
1 yard fabric
2 feet ribbon
decorative elements (optional)
measuring tape
scissors
sewing machine or needle & thread
straight pins
Grab some fabric - I used yard of red jersey which is cheap and has a nice drape, but solid cotton will be fine too. You won't need to hem jersey - cotton may fray, but you can cut with pinking shears to prevent this or add a hem. You could go fancy and try velour, or something sparkly - use your imagination. For the length, it depends on your preference/the size of the wearer - I used a little over a yard and the finished project 1 yard and it falls past my bum in the back. You can adjust it as needed.
Select some ribbon that you'll use for the neck tie - I used about two feet. You'll need less for a child's cape, or you could use more if you wanted it to dangle. Fold over a corner of your fabric so that the resulting flat edge is about the same length around your neck. Sew a line across this straight edge, at a width just larger than your ribbon. Slide the ribbon through and trim the extra fabric from the inside of the cape.
Next trim your cape into cape shape. I measured the distance from the top corner (where the neck is) the bottom edge on one side, and marked that point on the opposite. I cut a curved line along the bottom to connect these two points, then folded the cape down the middle to make sure it was even. Cut it on the long side; you can always shorten it.
I added some gold fringe along the bottom by tacking it on with straight pins and sewing along the edge. You could add any sort of trim you like here, by sewing or with fabric glue too. (I know She-ra doesn't have gold fringe on her cape. But I do.)
Pretty simple! I've got it hanging on the back of my door so I'm ready to take care of America at a moments notice.
More to come on the costume front! I'm worried my skirt is a little fluffy but we'll see...